Hello lovely people!
In the spirit of sustainability I thought about doing a post on how you can make the most out of the scraps in your scrap collection.
I am an avid person for donating clothing as I myself am a thrifter and recycler of clothing (do my husband's t-shirts count as recycling? Yes? Okay). But DID YOU KNOW that according to the Huffington Post 12.8 million tons of American textile waste was sent to landfills during 2013? A big contributor? Goodwill/resale stores tossing damaged or unusable clothing to its doom. While this isn't a new thing, and is also understandable, we as individuals can cut back on that waste by using up ALL the fabric we have, down to the very last scrap.
Do you have a drawer or pile of scraps lying around the house from finished projects and feel some type of way about throwing them away? Do you have scraps that are too small to make a large garment out of but are too big to feel decent about tossing? Do you have a pile of clothes that may not be Goodwill worthy but can be used for something else? Well If that is the case, I have 11 awesome projects for you to try to unscrap your stash!
11 AWESOME PROJECTS TO UNSCRAP YOUR STASH
1. Undies!
Many are familiar with this idea. And there are many free patterns out there to get started making your own underwear. One that I particularly like is the Acacia Underwear Pattern from Megan Nielsen Patterns. You can find the pattern here and get it free by subscribing to her newsletter! All you need to actually buy or purchase for underwear is the elastic involved. Undies can be made from practically any knit fabric, and even recycled t-shirts you may have planned on giving away to goodwill. Try a couple or try a lot and fill your undie drawer. Whatever you don't end up using for the undies can be used for a….
2. Fabric Rug
Megan Nielsen (previously mentioned) created this awesome tutorial on how to make a braided scrap fabric rug. You can find the tutorial below. This idea is awesome for people who like projects that keep giving, because this rug has the option to never stop growing. You can also, of course, make more than one, use random scraps, color coordinate the scraps, make different shapes and sizes, the possibilities are endless!
3. Bow ties and Ties
There are a MILLION free patterns for bow ties and ties. If you have wider/longer pieces of fabric you can easily use them to make some awesome bow ties and neckties as gifts or for yourself! Most bow ties come in men's and kids size patterns. Some bowties are adjustable making it easier for you to work with if you don't have too many long continuous pieces of fabric. Check out this necktie tutorial here and the bow tie video below!
4. Pocket Squares
To go along with your bow ties and ties you can add some spunk and make a pocket square to match! Most pocket squares come in dimensions of 10 x 10 and larger but you can always get creative if you have smaller pieces than that by color blocking, creating quilted looks, or just folding the fabric and tucking it into your suit pocket and giving an illusion. Whatever works for you! If you decide to go the conventional way though, here's a tutorial for you .
5. Baby clothes
Baby clothes for your baby or for gifts are great ways to use scraps. Baby clothes can consist of small newborn onesies, booties, socks, mittens, hats, dresses, or other tiny things for that tiny person. Pinterest "DIY Baby Clothes" and see how many ideas you can use. You can check out my Pinterest Board here. There are also free patterns like this one, and this one that can help you out as well.
6. Quilts
If you are a quilter then your scraps already get used often. If you're new to quilting though this is a great way to turn your scraps into geometric works of art. As quilting can be done with very small pieces of fabric, it's a great way to put your scraps to use and keep warm with very minimal cost involved! Also, quilting doesn't have to be done conventionally! When I was in middle school I did a project similar to the one below using the back pockets of jeans. This is the perfect project if you have a pile of jeans lying around that may have some rough holes in them.
7. Zipper pouches, Wallets and Wristlets
Zipper pouches are perfect for traveling and holding toiletries and other small items for your journey. They also can be as large or as small as you need to make them. DIY wallets and wristlets (and even handbags too) are simple to assemble! Having one (or a few) small coin purses for yourself, your kids or as a gift for some friends can be a great and easy afternoon project. Create wallets with funky colored pockets, buttons and tassels. The possibilities are endless on the combinations you can make.
8. Headbands and Bows
Have a ton of knit fabric you don't know what to do with? Try making some cute stretchy headbands! Depending on the head you're making them for, this can take very little fabric. Bows can be any size you want and can be used with any fabric you may have in the stash. Make headbands and bows for a baby or for yourself. Here's two tutorials to show you how to do it!
9. Lingerie
For the sewist that may have some larger pieces of satin, silk or lace lying around this one is for you. You can create rompers, nighties, shorts, lace undies or bras from medium to larger size amounts of delicate fabrics you may have. Here are 9 patterns that may interest you to get started making your lingerie drawer come to life and thrive. Don't have enough for a full nightie? Add some lace or satin trim to a run down piece of lingerie in your drawer already! Don't be shy!
10. Enhancements and alterations
Scraps and leftovers are a great way to get creative juices flowing on re-purposing what may be boring your closet up. Turn drab t-shirts into fun ruffle and color blocked designs. Another option is to add fabric to some items in your closet that may be too small. Adding some knit fabric to a seam can allow you to keep wearing your favorite pair of pants. Plus it's a great way to make your outfits custom to you.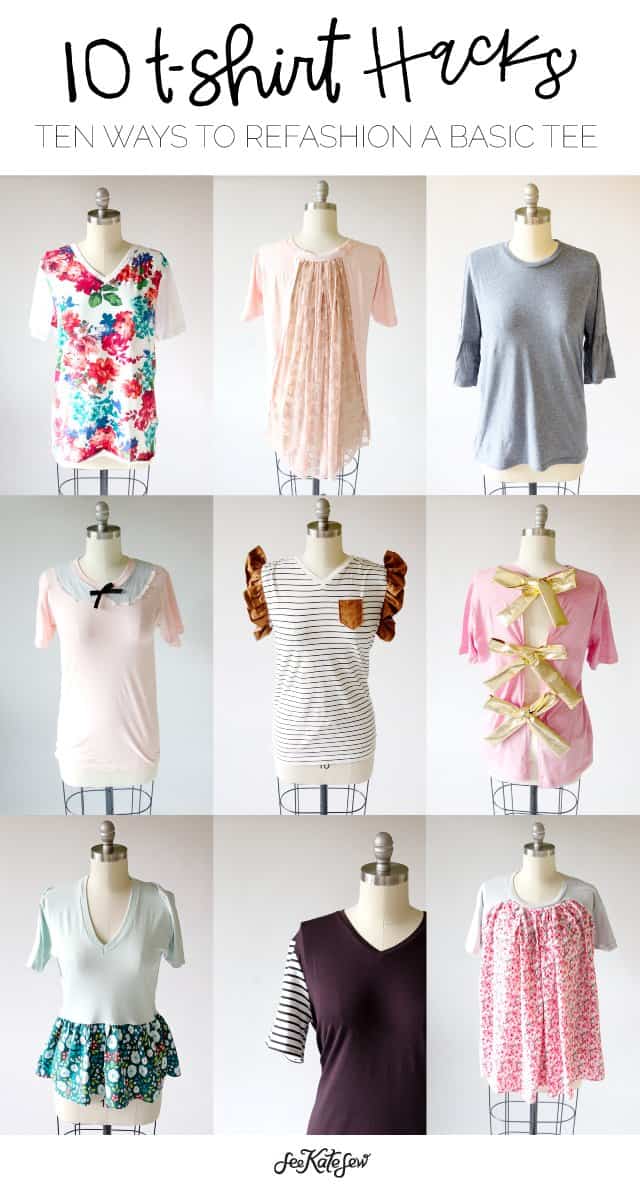 11. Pet Leash
This project is perfect for skinnier, smaller pieces of fabric and requires minimal supplies. Have a puppy that needs an upgrade? Sew him or her an adorable pet leash. This pattern could also be altered to be a pet collar too for your cat or dog. Don't be scared to be creative! Check out the tutorial here and below to learn how to make this idea.
Enjoyed this post? Leave me a comment below and tell me how you keep your scrappy stash empty!
XOXO
Alexis